Steven Soderbergh has a unique style that absolutely makes his films stand out among the rest. His movies have tackled many topics and he has worked with many A-list actors including Julia Roberts, Brad Pitt, and Benicio Del Toro. His films are filled with vivid colors and distinguashable camera techniques that are unique to him. He has a stylistic approach to making films and he always gets the best out of his actors. In Soderbergh's 2001 film, Erin Brockovich, Roberts took home her first Academy Award for Best Actress in a Leading Role. Soderbergh also reinvented Ocean's 11 and created films that could definitely compete with the original.
Soderbergh was born in Atlanta, Georgia in 1963 to parents who worked in the education field. As a teenager, Soderbergh became very interested in filmmaking and created short films with his 8mm cameras. Soon after high school, Soderbergh moved to Hollywood to pursue a career in filmmaking. He worked as a freelance editor before directing a concert video for the rock band Yes and received a Grammy Award nomination. Soderbergh's breakout film was Sex, Lies, and Videotape and won the Palme d'or at the 1989 Cannes film festival. The writer/director/producer has some exciting projects in the making including Kimi, starring Devin Ratray, as well as Magic Mike's Last Dance. Before those are released, let's take a look at his best films, ranked.
8

The Ocean's Trilogy
Revamping the 1960 film, Ocean's 11, starring Frank Sinatra and Dean Martin was no easy feat. Luckily, with the 2001 remake, Ocean's Eleven, Soderbergh brought together an all-star cast including George Clooney, Brad Pitt, and Matt Damon. The heist film has everything including drama, romance, and comedy. Andy Garcia plays an excellent antagonist, and audiences across the globe thoroughly enjoyed watching the gang pull off a heist at a luxurious casino. The story continued with Ocean's Twelve, most definitely the weakest of the trilogy, and the gang once again pulled off an epic heist at Willy Bank's (Al Pacino) casino in Ocean's Thirteen. The films are stylized, full of charisma, and are some of the best heist movies of their generation.
Related: Ben Affleck Says It's Possible George Clooney's Batman Returns in The Flash
7

Contagion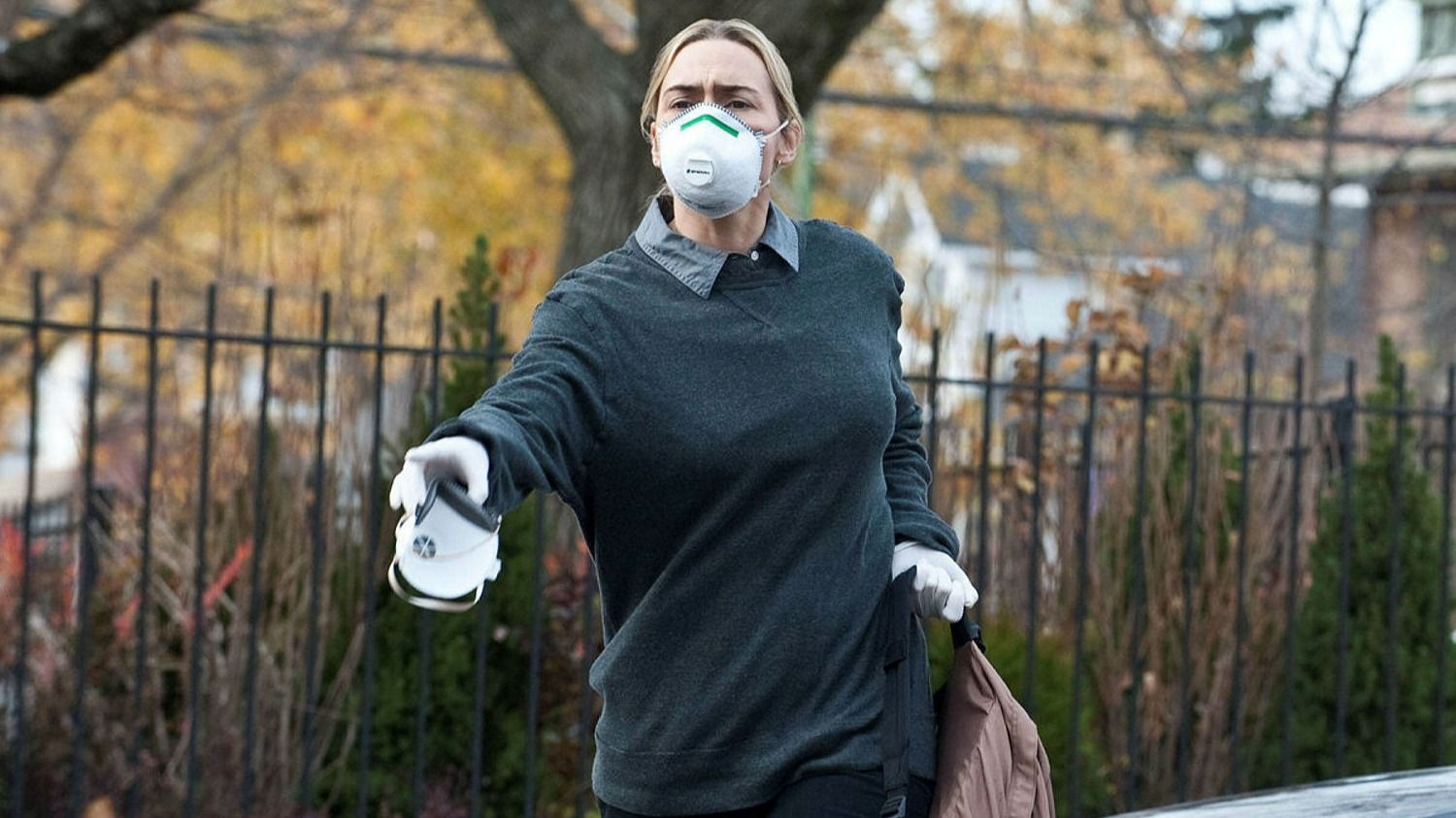 With the current pandemic that we live in, Contagion is one of the most relatable films on the market, even though it could be scary to watch. The film tells the story of a deadly virus that begins to spread around the globe, and the scientists and doctors who work endlessly to stop it. The film is a realistic look at how society would crumble if such a virus was to spread. It is almost a horror movie due to its realism and the countless deaths that take place. The cast is top-notch and includes Matt Damon, Kate Winslet, Jude Law, and many more. It is fascinating to watch how the US Government handles the outbreak, and it is scary to see how ruthless people can become when they are living in fear of catching a deadly virus.
Related: Contagion Is Getting a Philosophical Sequel from Original Director Steven Soderbergh
6

No Sudden Move
Soderbergh's latest film, No Sudden Move, was an excellent addition to his filmography that had an A-list cast including Don Cheadle, Benicio Del Toro, and Jon Hamm. The film tells the story of a group of gangsters who are recruited to carry out a heist that goes terribly wrong. After the failed heist, the criminals must deal with the chaotic circumstances that they are all in. The movie is filled with suspense from start to finish and we are given several memorable characters from the ensemble cast. The production design and props completely showcase the 1950s and the cinematography, like all of Soderbergh's films, is top-notch. The film received critical acclaim and currently holds a 92% rating on Rotten Tomatoes.
5

Erin Brockovich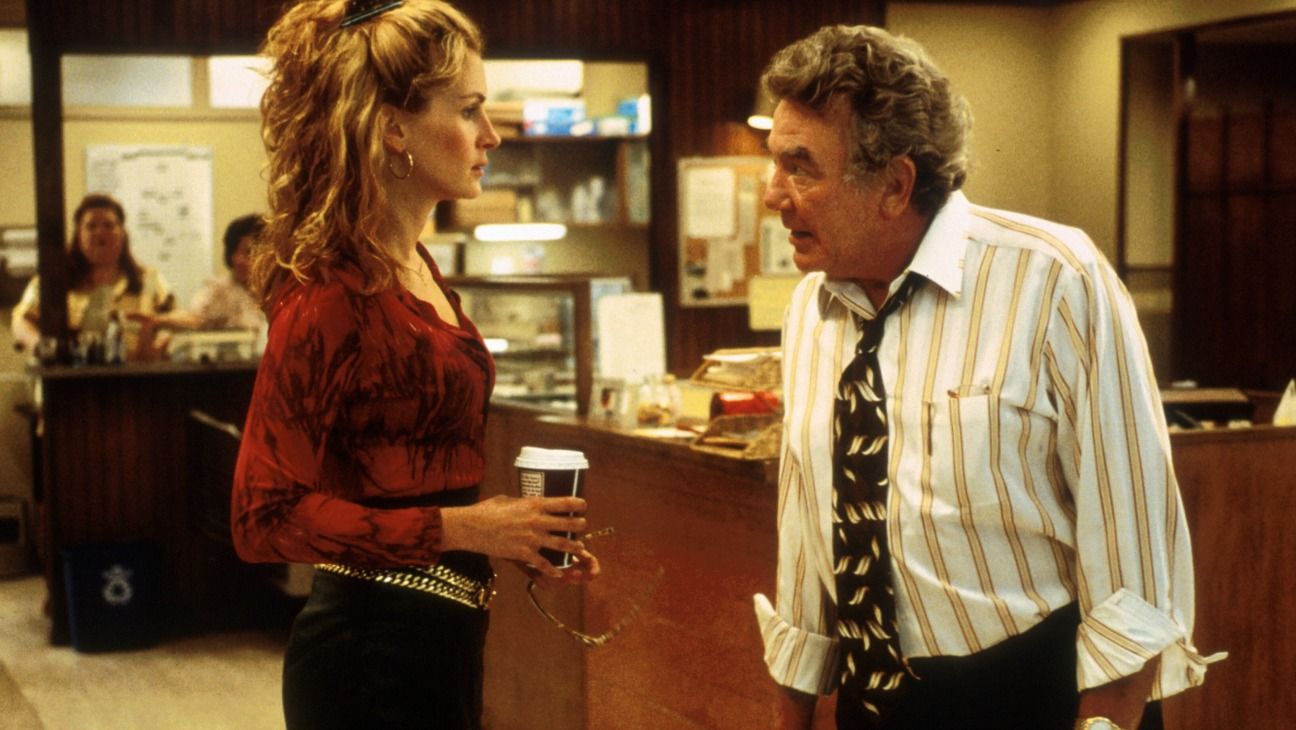 Julia Roberts gives a career-defining performance as the legal activist, Erin Brockovich, in Soderbergh's 2000 film based on a true story. This is an empowering story of courage as we watch Brockovich fight for the rights of residents who have been poisoned through their town's water supply due to negligence from a large corporation. It is a true David and Goliath tale, as we watch Brockovich overcome all odds to achieve justice while up against very powerful forces. At the same time, Brockovich is a very relatable character, due to her being a single mother working endlessly to provide for her children. Robert's is a tour de force from beginning to end and the story is pure inspiration.
3

The Informant!
The Informant! tells the story of Mark Whitacre (Matt Damon), a man working for a giant lysine developing company who becomes an FBI informant to bring them down. The movie is suspenseful and is filled with laughs as we watch Whitacre dig himself into a deep hole from telling lie after lie. Damon completely carries the film and gives a fantastic performance filled with drama and comedy. He completely transformed into Whitacre physically and emotionally and gives one of the best performances of his career.
Related: Matt Damon & Robert Downey Jr. to Unite for First Time in Christopher Nolan's Oppenheimer
2

Sex, Lies, and Videotape
Soderbergh's directorial debut positioned himself as a major contender in Hollywood. The film tells the story of a married couple whose lives are turned upside down after an old friend (James Spader), with an unconventional fetish, comes to visit them. The film is an intimate and profound look in the essence of relationships and explores many sexual topics. The performances are top-notch and each character works together with sheer chemistry. Seldom do we see a movie with such an honest depiction of love, relationships, and sex. The film was a great start to kick off Soderbergh's successful career.
1

Traffic
Traffic was an epic movie, with an ensemble cast, that told intersecting stories about the modern day drug war. From the law enforcement trying to manage the war on drugs, to the lawyers and victims, we get a full look at the effects and chaos that drugs create in our current world. The film's cinematography is vivid and extremely well done. At the same time, we are given several memorable performances including Benico Del Toro's portrayal of a Mexican police officer, where he would go on to win an Oscar for Best Supporting Actor. The film is brutal, and sometimes hard to watch, but it is an honest and satisfying depiction of the war on drugs.
Peaky Blinders Season 6 Trailer Promises One Last Deal for Tommy Shelby
Fans have been waiting a long time for the final season of Peaky Blinders, and it looks like they are going out with a bang.
Read Next
About The Author